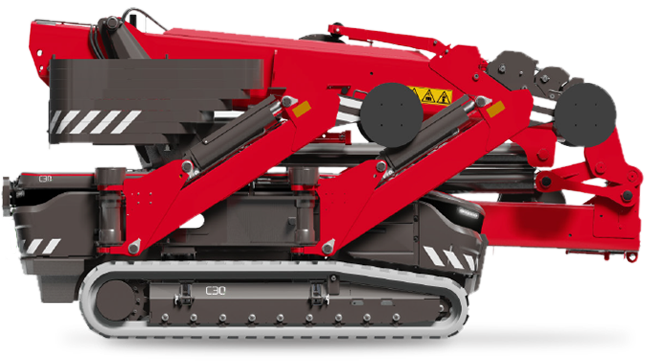 Hoeflon C30e
Mini crane
Full lithium driven
pick & carry crane
100% electric "Start and Operate" Hoeflon C30e Mini crane
We are proud to present you with Hoeflon C30e - a fully lithium powered pick & carry crane. Hoeflon is ready for the future. The C30e is a "State of the art crane" with easy operation. The possibilities are endless as the machine has highly intelligent software. In this way, the crane operator can focus completely on his lifting work.
Hoeflon C30e is a crane with continuous joystick adjustment option. Each leveling lifter calculates its position to determine the hoisting capacity. Its low centre of gravity and expandable crawler undercarriage make it particularly suitable for maneuvering on a slope. The machine is equipped with sloping crawler supports for a large ground clearance.
C30e has a compact outlying, making it particularly short in length. The transport height remains two metres as the Fly Jib fits into the center of the machine.
Rent Hoeflon C30e Mini kran at Preston Rentals - fast delivery!
This makes the Hoeflon C30e strong:
Stepless support leg positioning
Extendable and variable supporting legs
Endless rotation
Can pass through a double door
Lithium crane
Loaded driving
Simple control
Capacity
9000 kg
Max. range
12,2m with fly-jib 20m
Maximum hoisting height
14,5m with fly-jib 22m
Transport dimensions LxWxH
3,85m x 1,2m x 2m
Total weight
8700kg
Weight without fly-jib
7950kg (750kg)
Weight without ballast
6350kg (2350kg)
Weight without ballast, zonder fly-jib
5600kg (2350kg + 750kg)
Jibb angle
85°
Swivel range
360°
Drive system

1st gear: 0,75km/h

2nd gear: 1,5km/h

Engine
Electric, lithium battery
Inclination angle
20°
Ground pressure
0,79kg/cm2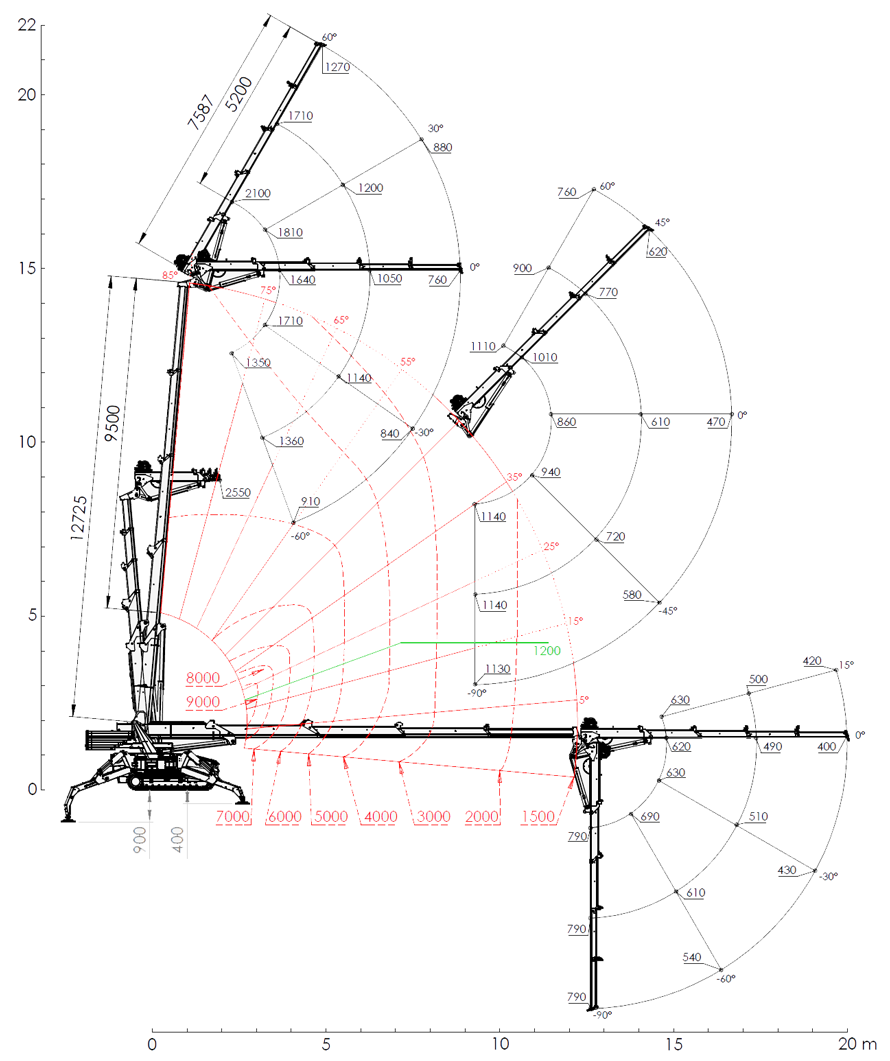 Electric motor

230v, 400v

Fly jib length

7,5m

Hoisting winch

1000kg, 2000kg, 3000kg 

Cable winch
40 m long
Hoisting speed with winch
20,8m/min
Extension
30 degrees adjustable
Lighting

two LED lights on the front substructure

two LED lights on the rear substructure

two LED lights on the main boom

two LED lights on the jib

Tracks

non-marking
Hoeflon VL500 Glass Suction
360-degree rotation with 90-degree stop
Double vacuum circuit for maximum safety
500 kg capacity (with 3 suction)
250kg capacity (with 1 suction)