Welcome as a customer at Preston Rentals
My name is Martin Bo Bojesen and I have worked in the entrepreneur- and material business since 1997. The many years in the same business have given me an in-depth experience in many types of projects – large as well as small scale. I have always found it extremely difficult, time-consuming and at times dangerous when building materials and machinery have been transported to the different floors during the construction of multi-storey building. I happened to notice the SuperDeck® 'drawer-like' loading platform system during a business travel and from then on I simply knew I had to get that system to Europe.
We work with rentals and innovative solutions and are specialised in letting out optimised equipment saving you precious time and money on your project.
Therefore, we take great pride in bringing the globally patented SuperDeck® solution to our European customers – a solution with more than 40 years of experience from construction and building sites in Australia, New Zealand and The United States. Through the years, our specialised knowledge, competences and a service always on top have earned our company a deserved and very good reputation in several business areas such as industry and contractor.
Hard work, diligence and dedication from our employees in Australia, The United States and Denmark will ensure a turnkey and safe solution giving you a solid foundation to deliver in time and thus, ensuring good earnings for your project.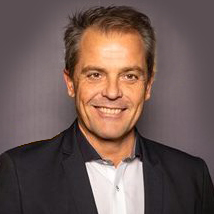 Martin Bo Bojesen
CEO
E-mail: mbb@prestonrentals.dk
Phone: +45 31 640 550
The best service
We help you right from the beginning of your project and can install our SuperDeck® 'drawer-like' loading platform systems for you. Together with our engineering partner we can point out advice and calculations for you which will give you a perfect picture of the possibilities available for you.
A world of experience
Cooperation with entrepreneurs and finding solutions for all sorts of assignments all over the world have given us in-depth knowledge in how to handle and deliver the perfect result. Interim closure – high façade borders and even airport control towers – we solve it – our SuperDeck® solution can be used everywhere.
Our goal
Our constant goal is to deliver the best products and services to our customers while at the same time ensuring cost-effectiveness. We continue to use the most effective current technology while obeying the strictest safety initiatives.