SuperDeck®
Patented 'drawer-like' loading platform system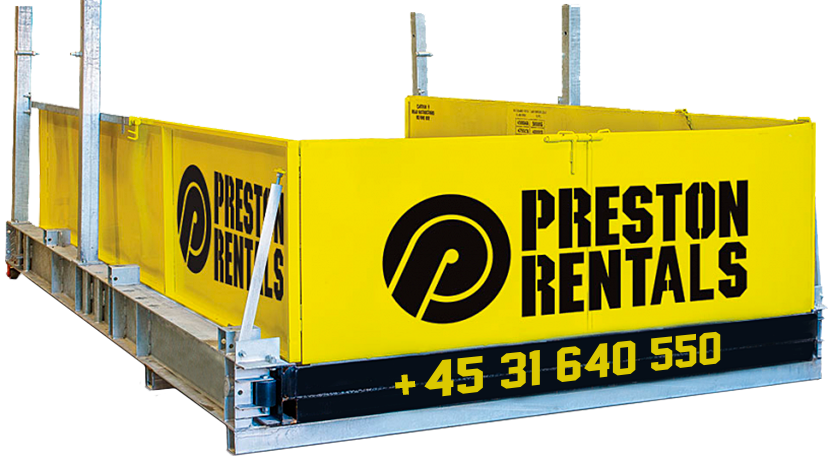 SuperDeck® – patented 'drawer-like' loading platform system
Preston Rentals patented retractable loading platform system, SuperDeck®, has been the preferred choice on construction projects around the world for almost four decades. Designed to simplify the handling of materials, particularly on multi-level construction sites, this revolutionary Preston Rentals innovation offers a 'drawer-like' loading platform system which has dramatically increased safety and reduced crane operation time for customers across the globe.
SuperDeck® loading platforms are fitted with fixed safety harness points to allow units to be vertically stacked and rolled in and out as required – as opposed to being staggered in the traditional deck configuration – which increases the efficiency of materials handling by minimizing hindrance to crane ropes and loads for faster, safer and more cost-effective crane operation.
To further assist our customers, Preston Rentals also offers installation of our SuperDeck® – patented 'drawer-like' loading platform system and will assist with engineering partners to meet any special project requirements.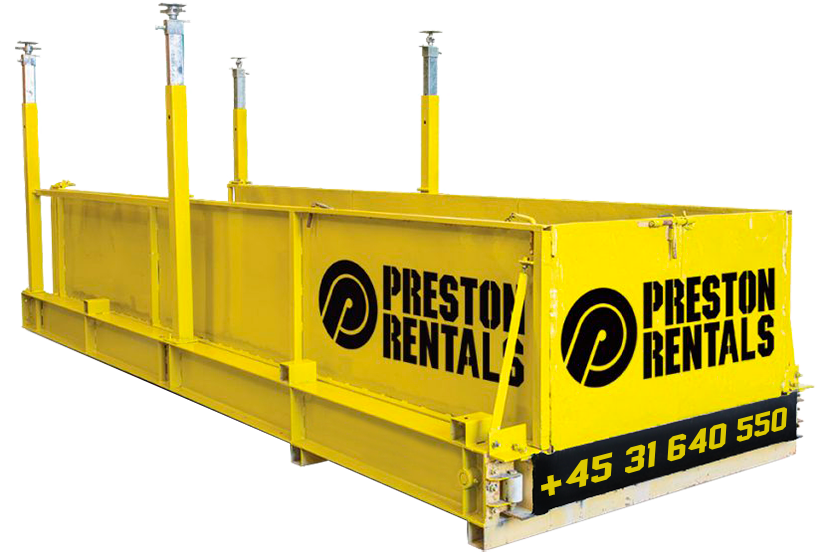 For inspiration
"It was a great solution when we chose to use Preston Rentals platforms to hoist material on Basin 7."
Bo Eriksen
Construction manager at Kaj Ove Madsen, Aarhus
"We recommend trying these platforms. It works - and we have really great experiences at our tower project in Carlsbergbyen. We give the best recommendations".
Karsten Skettrup
Project manager, department manager at ZÜBLIN A/S
SuperDeck® Loading Platforms
SuperDeck®'s unique adaptability is the success of the whole concept. It is suitable for any "typical" situation, while it can be used in many different complex or difficult installations.
Even on the smallest renovation projects in the urban environment, SuperDeck® is a huge benefit, as you save on costly scaffolding and payment for "available over road area with parking fees".
Easy operation
The platform system is easy to operate and can be installed or relocated in 15 minutes.
A construction site crane is the most important and expensive equipment to be rented on a construction site. SuperDeck® increases crane efficiency and saves at least one hour of crane time per day or a minimum of DKK 2,500 per day.
We supply your safe rental solutions and special equipment
Why compromise on safety when SuperDeck® has proven to provide both SAFETY and SAVINGS.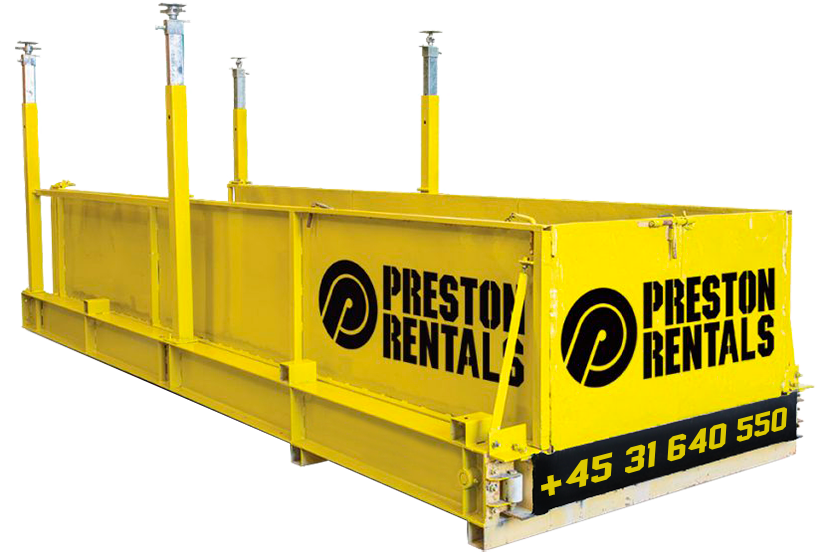 Dimensions
Length: mm 8500
Width: 2200
Height: 1202
TARE
Weight: 2500 kg
Kapacitet – maks. last i SuperDeck® 5000 kg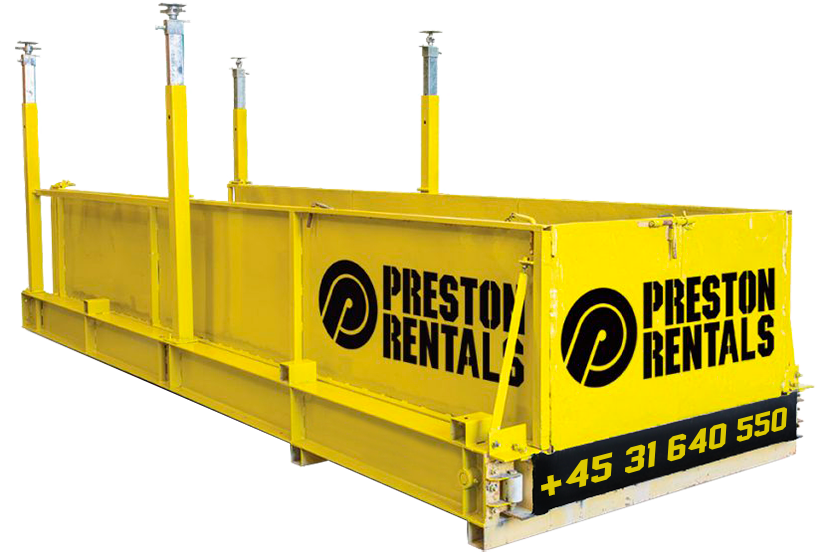 Dimensions
Length: mm 8500
Width: 2600
Height: 1202
TARE
Weight: 2800 kg
Kapacitet – maks. last i SuperDeck® 5000 kg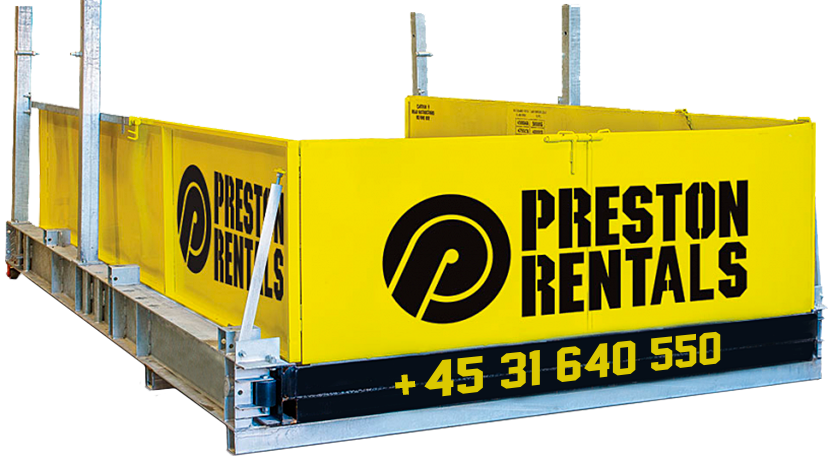 Dimensions
Length: mm 8500
Width: 3200
Height: 1202
TARE
Weight: 3000 kg
Kapacitet – maks. last i SuperDeck® 5000 kg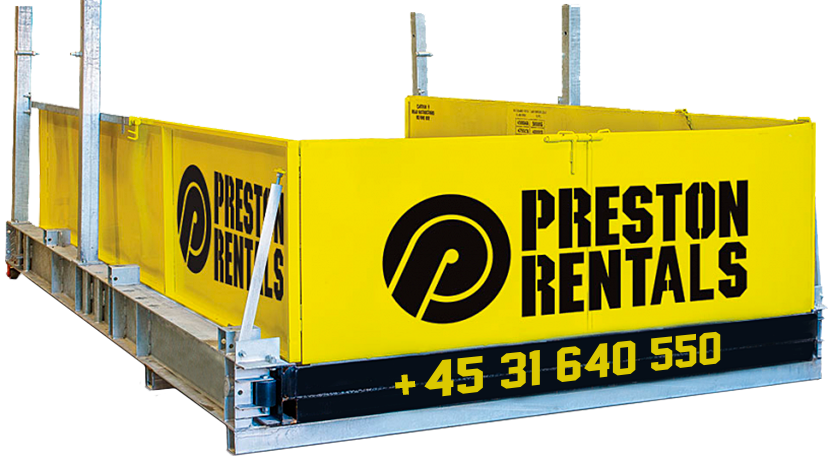 Dimensions
Length: mm 8500
Width: 4200
Height: 1202
TARE
Weight: 3500 kg
Kapacitet – maks. last i SuperDeck® 5000 kg